Lucky Draw Prizes 2022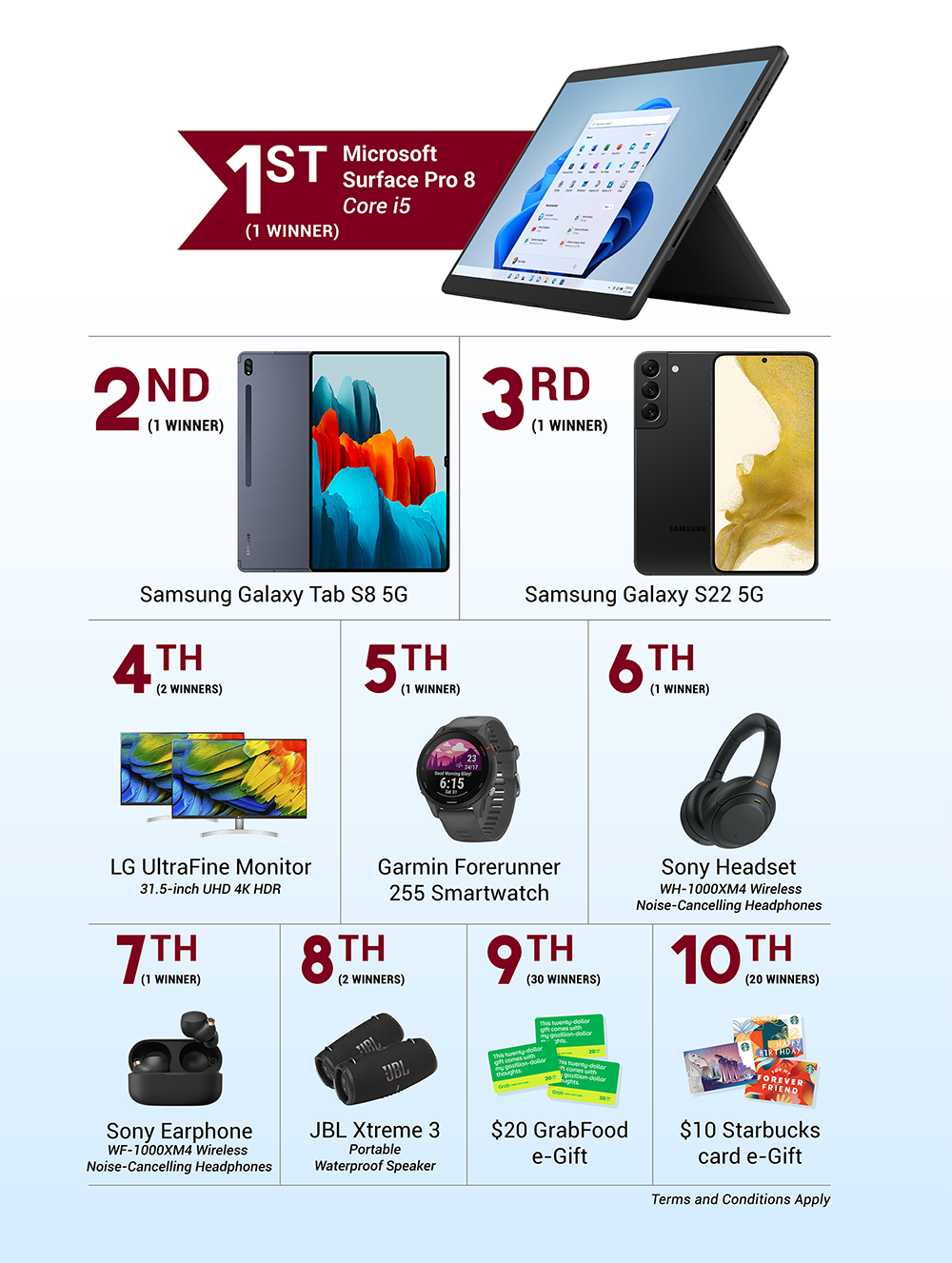 Lucky Draw Terms & Conditions
The Lucky Draw is open to all respondents of GES 2022 who have completed and submitted the survey questionnaire by 13 January 2023.
Each respondent will only be allowed to submit once.
All submissions become the property of the Polytechnics, which reserve the right to use the information provided in ways deemed fit.
The Lucky Draw will take place in March 2023.
All prize winners will be contacted and must claim their prizes in person and produce their NRIC/FIN or Passport for verification purposes. Alternatively, they can authorise another person to collect the prize on their behalf.
The Joint-Polytechnic GES Committee ("the Committee") reserves the right to the following:
to disqualify any incomplete submission
to replace the prizes with items of similar value
to forfeit prizes not claimed by end of May 2023
to publish winners' details in their promotional materials
to amend these Terms & Conditions, subject to existing laws and legal process, at any time and without notice
The Joint-Polytechnic GES Committee's decision on all matters relating to the Lucky Draw is final, and no correspondence will be entertained.
Participation in the Lucky Draw and/or redemption of any prizes will constitute acceptance of these Terms and Conditions and any amendments thereafter.
---
---
For enquiries, please contact the GES hotline at 6873 9768 or email polyges@beacon.com.sg
Copyright 2022 Joint Polytechnic GES Committee. All rights Reserved. Privacy Policy